The Riverdale Park Fraternal Order of Police (FOP) Lodge 121 conducted a raffle in October 1999 for a 27" color TV. Congratulations to the owner of The Riverdale Pizza Pub, Tim Leech, who purchased the winning ticket.

The FOP would like to thank everyone who participated in the raffle and ask for your continued support.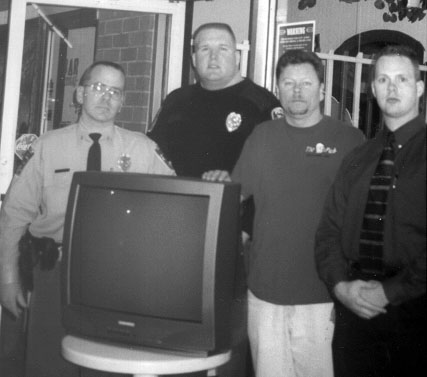 Lodge 121 was formed in February 1999 and represents sworn officers of the Riverdale Park Police Department.
From left to right - Sgt. Timmons, FOP Vice President, Officer Phelps, FOP Secretary/ Treasurer, Tim Leech, and Sgt. Clites, FOP President.